CHF

42.00
Nourishing serum that helps skin regain its elasticity and visibly reduces wrinkles.
This concentrate protects the skin from external aggressions. The skin is smoother and radiant. It is suitable for all skin types, even the most sensitive.
This serum helps strengthen the skin barrier and helps reduce fine lines and wrinkles, while helping against hyper-pigmentation. The skin regains its elasticity and is intensely nourished.
Main active ingredients :
Native organic oat water: taken directly from the heart of the plant's cells, it is a source of life and softness.
French dandelion: detoxifying active ingredient, improves the radiance of the complexion, makes the skin more radiant.
Association of red algae and tara: forms a protective and lifting "second skin" film.
Organic and French white lilac: known for its richness in polyphenols, vitamins C and E, it acts as a booster.
Certified COSMOS ORGANIC, made in France.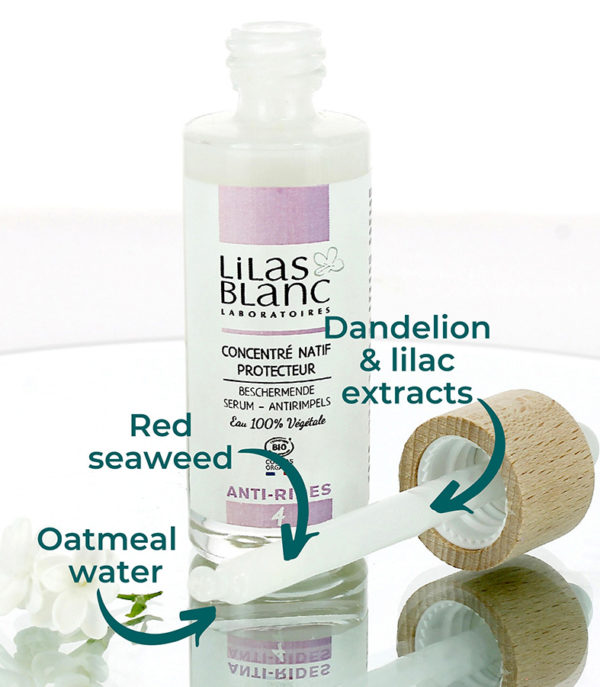 CHF

42.00
Concentrate of active herbal ingredients formulated to illuminate and nourish the skin.
Resonance facial oil is a regenerating serum with 13 powerful bioactive ingredients such as caffeine, buriti oil, evening primrose oil and vegetal squalane.
A true concentrate of active plants ingredients, this oil has been specially formulated to plump, illuminate and nourish all skin types. Its rich texture protects the skin barrier against external aggressions. It leaves a silky and radiant skin.
Manufactured in France by TerreDeMars an eco-responsible premium cosmetics brand, certified COSMOS Organic.